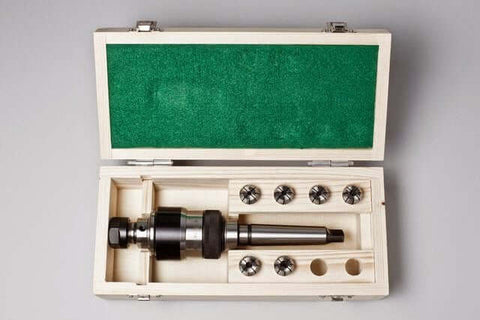 All Purpose Tapping Attachment (Morse Taper 3) | 1/4 - 3/4 in.
CCSPL-20-MT3
CCSPL 20 Tapping Attachment Kit with Square Drive Tapping Collets. Additional Tap Sizes can be purchased separately.
Radial Parallel Float to compensated for misaligned workpiece holes. Automatic recentering.
Length Compensation provides smooth axial float to compensate for feed/tap pitch when not synchronized.
Safety Toque Control. Adjustable to Tap size built into the Tapping Attachment.