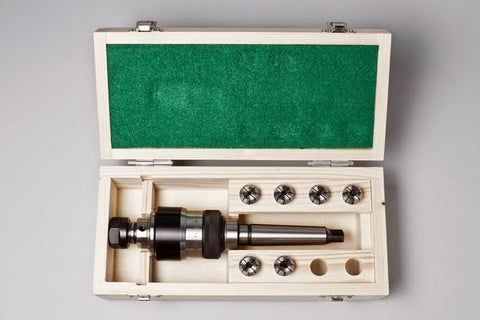 All Purpose Tapping Attachment (Straight-Shank) | #6 - 1/2 in.
CCSPL-12-SS1
CCSPL 12 Tapping Attachment Kit with Square Drive Tapping Collets for #6, #10, 1/4, 5/16, 3/8 and 1/2 Tap Sizes. Additional Tap Sizes can be purchased separately.
Radial Parallel Float to compensated for misaligned workpiece holes. Automatic recentering.
Length Compensation provides smooth axial float to compensate for feed/tap pitch when not synchronized.
Safety Toque Control. Adjustable to Tap size built into the Tapping Attachment.